Gate Repair Canoga Park
Call Us Now 818-539-2411
Welcome to our company Gate Repair Canoga Park
The best technicians in California for automatic gate repair will solve all gate problems fast. We are tremendously well equipped and have the capacity to install, maintain and troubleshoot all gates. We are fast and provide professional commercial and residential gate repair services.
Address: Saticoy St
Canoga Park, California
Zip code: 91304
Phone: 818-539-2411
Hours of Operation:

We accept cash, credit cards, and checks.
24/7 gate contractor for fast, meticulous services! Excellent automatic gate repair by well-trained, highly experienced specialists!
Residential Gate Troubleshooting, Replacement & Repairs
There is more then one residential gate repair company in Canoga Park. But if you are looking for a driveway gate company that can do it all and do it at a great price then you need to check out our company at Gate Repair Canoga Park. We are the best in driveway gate services. We actually do every driveway gate service that you can think of that has to do with driveway gates. We are a company that has a 24 emergency repair service. You have a driveway gate need then give us a call any day at anytime and we will come to your aid ASAP.

Superior products, first-rate and fast service, reasonable prices and service-oriented specialists are what we are proud of. As a professional gate contractor trust us for all your gate needs and concerns. New gate installation, gate repair, and maintenance are our general services. Due to knowledge of every gate type and part are able to give customers high quality and professional service all the time. If you want a new phone enter system, an intercom or a new gate opener, technicians install it with precision. Your gates and security are in good hands with our splendid company. We know the ins and outs of the business and work closely with known building contractors.
We do the gate repair and install service for both residential and commercial broken spring gate repair.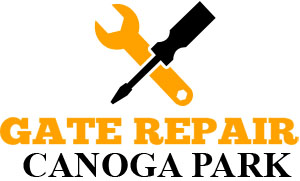 Among our interventions, you can count on: broken gate and hinge repairs, hinges welding and post repair. We also do safe gate sensor repair install, exit loop installation, gate track repair and gate wheels repair. In addition, we can install the gate motor on your gate.
For residential or commercial driveaways we provide a phone intercom service.
We offer to our special customers phone gate systems, commercial Residential Entry Systems, keypads telephone entry systems. Last but not least, we can carry LINEAR programming service, Commercial Entry Systems ELITE and DOORKING.
We can also install a driveway gate opener for you. This allows you to open your gate without ever having to get out of your vehicle. This way you can just push a button and the gate will open. We carry several top brands of driveway gate openers as Elite, Doorking, GTO Pro, Eagle, Ramset, FAAC and All O Matic. We also have MULTICODE, Linear, Reno and Viking. Our driveway gate contractors can not only install these for you, we can also repair any of these that you may already have.
Our serives for Custom Made gates are very popular as well, both for residential and commercial customers. This system allows our customers to design the favourite model of the gate. In this category you can include all the models of automatic gates. We can also operate all those interventions for iron gates pedestrian gates, electric gates, barrier arm gates, swing gates, overhead gates or sliding gates.
Another category of services enjoying a high popularity cover the needs of the wrought
iron fences, a highly decorative item.
Our driveway gate contractor in Canoga Park is Licensed bonded and insured. We do quality work for each and everyone of our customers. From gate maintenance to gate openers we are the company that you should call. Below is our information to contact our drivway gate company.
Side Gate
The purpose of a side gate is to keep a side entrance to a property secure. Side entrances typically connect the property to quiet streets or lanes or to public green spaces. They are more attractive to thieves compared to the main gates that connect properties to a major street. That is why there is a need for the installation of the gate. Since most side entrances are small enough to allow only pedestrians to come through, they have pedestrian gates with small width and fairly small height. These units have swing design so that they can be operated conveniently by hand. They have physical locks as well. At the same time, it is possible for an opener and a moving arm to be attached to them for automation. The main materials which the side units can be made from include wood, steel, iron and aluminum.
Dks Doorking gate operators and access control solutions make quick progress over the years but so do we! Our company is an experienced Doorking gate repair specialist and takes great care of your operator, intercoms, keypads and all accessories making automation possible. Our professionals have tremendous experience with the most high tech operators and gate intercom systems and provide immediate service. When there is something wrong and you have no access to your property, rely on the fast response of our technicians. We have the knowledge to troubleshoot these systems and provide immediate repair services. We also excel in intercom installation and opener maintenance and make sure all repair needs of our customers are covered as fast and as perfectly as possible.
Same Day Driveway Gate Adjustment & Maintenance Services