Automatic Gates
Back To Our Services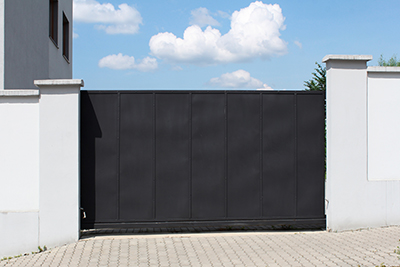 Gate Repair Canoga Park is not your typical run of the mill automatic gate service. Sure we use the best products in the industry for our customers, but we offer something more than that for those who enjoy our affordable, effective services. What sets us apart from our competition is our attitude; our friendly approach to business. Our expert techs have been trained to either answer your question or find the answer for you. At Canoga Park Gate Repair we want to be the best gate service in the city and we want people to think of us automatically when a gate service need arises. We want our customers too know they are in good hands when they turn too us for assistance. In addition, we want them to know that they can call us any time they need us 24/7 and we will be there the very same day.
Automatic Gate Troubleshooting Services
For the best in Automatic Gate Troubleshooting services you won't find anyone better than Canoga Park Gate Repair. Our expert techs are specifically trained to troubleshoot problems in your automatic gate that others might over look. Using the most up to date modern technology and equipment our professionals will find a problem no matter where it exists in your gate. Not only can our troubleshooting team locate the gate problem in quick time; they will also provide the necessary gate repair in quick time as well. We are dedicated to solving your gate repair problems and keeping your gate in super shape.
Automatic Gate Repair Services
Once our experts at our Gate Repair in Canoga Park are through troubleshooting they know how to make any repair that might be required. Our automatic gate repair service is much respected in the community because our customers know we will be there the same day without hesitation and will deliver the type of service needed to provide super results. Our friends and neighbors in the community know they never have to worry about approaching any of our staff to ask questions. If you are going to be a successful gate repair company then you have to provide a variety of gate repairs designed too cover any problem that might pop up. At Gate Repair Canoga Park we won't let our customers down ever. Here are a few of the exceptional gate repairs our gate experts can tackle:
Safety gate sensor repair
Track repair
Welding
Broken gate repair
Gate wheel repair
Post repair
Hinges
Automatic Gate Repair Canoga Park can offer all of these repairs and much more. We are just a phone call away and remember that our gate service is guaranteed to your satisfaction whenever you need it 24/7.
Superb Gate Receiver Service
Our crew at Canoga Park Gate Repair can mount a Gate Receiver on your residential gate in no time at all. They have the knowledge it takes too install and repair anything to do with phone entry systems and intercom systems as well. This is technology at its best and our team knows how to implement it. One of the most important things about making your automatic gate safe and secure is being able to communicate properly to those whom approach your gate too get in. Our Gate Receiver Canoga Park team ensures you get the best gate receiver service in the area.